I am trying to figure out why Health Insurance Companies act the way they do. The patient should always come first, but it seems more and more that this is not the case. This was a big weekend for me and my family. In 2013, I was diagnosed with a Grade 3 Astrocytoma 8 days after the Broad Street Run in Philadelphia. We would run that race for fun. Starting in 2014, we would continue to run that race, but now we had a mission. To raise money to not only beat brain cancer, but support the families that needed help. We originally started running for the National Brain Tumor Society, but over the last 3 years we run for Voices Against Brain Cancer. We want to help and support our "Family of Warriors" that take on this arduous fight. Saturday night we went out to dinner with our friends and members of Team Newmanium who would run the race down Broad Street on Sunday morning to beat brain cancer. Sunday we would get up at 5 am, drive down to the finish line and park. We would then take the subway with 45,000 other runners to the starting line, and wait for our corral to start the race. The weather was great, the crowd was electric, and we all did great on the 10 mile run. On the way home, we rescued a puppy form a shelter that we named Brooklyn. All was good, all was pure. Living in the moment. My every 4 month MRI/MRA was on Tuesday. I would sit in the tube for an hour, and listen to music to pass the time. I listen to Grateful Dead Songs; 1, I'm a Dead Head, 2, With the long eclectic jams, I would try to guess how long the songs are and play my own little game to kill the time and occupy myself. It may not work for everyone; it works for me. The next day at 10 am I would get my results. I need to get mentally prepared for this, and prepare. I can't just show up, I need to make sure I am ready for the stress and anxiety that comes with this process. This is where the issue arises.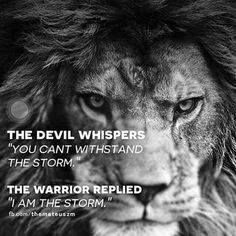 Three weeks ago I booked my "Results Appointment'" with my oncologist. I try to book at at the previous results appointment, but they wouldn't let me book that far out. Not happy, but fine. They would not let me book the MRI because the AUTHORIZATION had not gone through yet. I kept calling every few days, and it was still not done yet. Why? They know I come back every 4 months, why do I have this responsibility of not being able to set up what needs to be done when prescriptions have been issued? Why is this such a problem that gets worse every year. I kept calling, and it wasn't done. I called Monday after my great weekend, and they told me they would get it done that day so I can keep my "Results Appointment" with my doctor. At 2 pm, they called me and told me the authorization was complete, I can call the central scheduling area to book my MRI. Finally! When I spoke to the schedulers, they told me that there were NO OPENINGS for MRI! My mental preparation had started, and they did not care. The patient did not come first. They didn't give a shit about me. It was not about me; it was about the health insurance company's agenda. Yesterday I booked my MRI/MRA for two weeks from the date we were prepared for. I'd have to change my schedule, change my appointments for work, and no one cared. To quote my beautiful wife Rebecca, "All things happen for a reason, and so did this." She is probably right, as she usually is. That doesn't dismiss how bad the healthcare system has gotten for taking care of and supporting those who need it the most: THE PATIENT
Maybe Health Care Companies should be forced to take the Hippocratic Oath like doctors do and look out for the best interest of the patients and their families. I know they are a business trying to make money, and I am ok with that. Just don't forget the obligation you have taken on and the realities of what your patients are going through. Work with us, not against us.