The last few days have been a "Tale of Two Cities." On Tuesday night I went in for my every 4 month MRI/MRA. I get these to see if any cancer has grown back. Originally i used to go every 3 months, it then got moved back to every 4 months. That's a good path. As my last blog stated; dealing with the hospital, waiting on authorization from insurance companies, and the other minutia dumped on patients is unacceptable and just wrong. When people need help and support, asking for more frivolous and unnecessary responsibilities makes focusing on recovery that much harder. When I went to the hospital for my tests Tuesday, my head was spinning. May 17th was the anniversary of my craniotomy, the operation to remove my brain tumor. 5 years later, rather then appreciating that day and celebrating a milestone, I spent that morning at a friends funeral who had lost his battle with brain cancer. It was sad and painful. He had fought for 14 months and passed away at 60 years old. I knew he was in a better place, and his pain was gone. His family still had to move forward without him physically, and that is something they will never fully digest.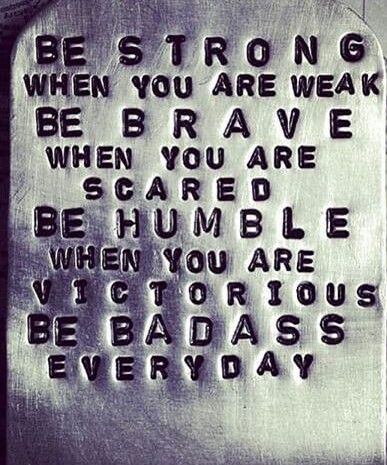 When I got to the hospital for my MRI, my thoughts were all over the place. They took me back to the MRI machine, or the tube as I call it. Next they had to put a needle in my arm to feed the contrast into me; That usually starts about halfway through my hour spent in "the tube." The first time I had the needle inserted to add the contrast, my vein collapsed. Same thing with the second. This has happened before, but it was extremely annoying this time for some reason. The third one worked, but it just didn't feel right. The thoughts running through my were all over the place. They went from remembering and appreciating a friends life; to deep down knowing I'd be ok; to getting nervous and "hoping" I'd be ok; and to really looking forward to getting out of the tube. When they told me the contrast would be starting, I would usually get a metal taste in my mouth and feel coldness shoot into my arm. This time was odd. I tasted nothing, and felt nothing cold. All of a sudden the fluid went partially into my arm, not my vain. I felt crazy pressure and pain started building up. They had to come unhook it and call a doctor. They asked me if I was ok still finishing the MRI, and I told them there was no way I was leaving until they finished and my arm would be ok. Beast mode had set in. Having to leave and come back and start from scratch was not an option. I had brain surgery, I could handle the pain in my arm. I went back in the tube and ended up coming out about an hour and ten minutes after I originally started. Once you pass the hour mark, it is way to long to spend in there. I wouldn't get my results until 10 am the next day.
We finally got to see the doctor around 11 on Wednesday, and were told all looked good; keep doing what your doing, but always remember, it could and probably will come back at some point. I don't need to hear that, but I know he's doing his job. Rebecca and I were really happy, more relieved then anything. My head was still spinning, and I constantly thought with all the good news we got on being 5 years cancer free, a friends family was dealt a much more brutal blow and were in an entirely different situation. It was the best of times for us, it was the REALITY of times for others. Life is fragile, and we never know what's going to happen. Live in the moment, appreciate the now, always be there for loved ones, and Be BAD ASS Everyday! Words to live by.