Who is St. Peregrine? For the majority of my life I had no idea. I was brought up in a Jewish home in Northern New Jersey. We went to temple occasionally. My brother and I were both Bar Mitzvah'd. I continued my religious education by getting confirmed. I was never that into it, but I knew it made my mother happy and that was enough reason for me to keep going. What's interesting is I really don't feel like I am overly knowledgeable about the Jewish religion. I know enough to sound educated, but there is a lot I am unaware of.
My wife Rebecca is Catholic. Growing up in North Jersey, it was such a mish mosh of races and religions; I got to see everything in different ways. It was a great place to grow up in the 1980's because it was normal to be associated with all ethnicities, and you were either a good person or not. We all bled the same color red regardless of your skin color or religion. Rebecca wanted to learn a lot about the Jewish religion before we got married. Within 3 weeks she knew way more than I did, and asked me questions routinely that I had no idea what the answer was. When we got married, we used an interfaith minister, as we decided we would practice whatever was appropriate for us individually.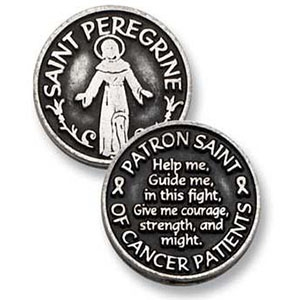 When Rebecca got pregnant, we decided the children would be exposed to both and whatever direction, if any, they took to we would endorse it. Communication was key. Our kids celebrate holidays of both faiths, and probably love that they get gifts for Hanukkah and Christmas.
I have a good friend named John Reilly. His wife Renee was waiting years for a liver transplant at the Mayo Clinic. She had operation after operation, while also having two young kids. They never complained, they never bitched, they were both heroic in the way they took this battle on. They had optimism, they had fortitude, they had love and they had a purpose: To be there for their children. When I was diagnosed with brain cancer, he would reach out to me all the time to check in. That's what friends do, they let you know they are there for you at the toughest of times and I always appreciated it. His family got it, they were on their own journey and saw life from a different perspective.
One day I went to his office, as he was a client as well. He gave me a huge hug, asked how I was doing, and thanked me for all the messages and notes I sent on my new perspective on life. I told him he and Renee were the ones who had inspired me. He was wearing jeans and a flannel; he always wore a suit. I asked him what's going on? He told me he was moving to a different office tomorrow, all was good, and just was carrying stuff in and out and a suit made no sense. I asked him what time he'll be there, as I want to be there first one to walk in when they open! We laughed and decided coffee at 7 am. He then looked at me and said there's something I want to share with you. Do you know who St. Peregrine is? I said I didn't, and reminded him I'm Jewish. He told me Saint Peregrine Laziosi is an Italian saint of the Servite Ordheer. He is the patron saint for persons suffering from cancer, AIDS, or other illness. He pulled a coin out of his pocket, a coin of St. Peregrine, that said Patron Saint of Cancer Patients. He'd been carrying it since I was diagnosed. It was time for me to hang onto it now. Emotion and appreciation poured out of me. This was pure, this was real.
Its 6 years later, and I take that coin with me everywhere I go. Every speech I give I have it in my pocket. It's everywhere I am. It hasn't changed my religious views, its opened them up. I've become more spiritual. Last night I was taking my son Luke to his District Travel Championship Baseball Game. Right before we left, I saw that coin on my desk and realized I didn't grab it. I went over, threw it in my pocket and walked out. Luke's team was down 8-1 in the bottom of the 6th inning, and they only play 6. His team scored 8 runs to win the game! It was amazing, a team effort, and a memory they would have forever. Champions! I went to grab the phone from my pocket to take pictures, but the phone didn't fall into my hand. I pulled my hand out of the pocket and the St. Peregrine coin appeared. I teared up, I thought of John and Renee, and I thought of all I had been through to be able to enjoy this special moment with Luke, and that somehow St. Peregrine was always looking out for me regardless my religion. Appreciate life, live in the now!