Thank you. We hear it all the time, we say it all the time. What does it really mean? Is it just the polite vernacular of what we have been bred to say? The literal definition of "Thank You" is a Polite expression of one's gratitude. I look at thank you from a different perspective now.
I wanted to start my blog by saying, Thank you! Thank you for reading my story, thank you for following my journey and thank you for allowing me to share my perspective change with you. It really got me thinking, is Thank You just the generic blurb we say for everything we are supposed to, and when do we really mean it? I was truly thankful for something today, and it made me understand what it really meant differently than it had in the past.
As you've heard me say, when I was diagnosed with brain cancer, writing became my catharsis to deal with the stress and anxiety that often comes with life-changing events. I wrote messages, notes, and my memoir for myself; I wrote them for me. It made me feel better, it was an outlet for stress. When I published "Starting at the Finish Line," I did it 100% to make myself feel better. I had no expectation anyone would read it other than some friends and family. The way it has taken off has been unexpected and humbling. Seeing it become a best seller was surreal, and frankly didn't make total sense to me. Who cared about me? What it did was provide clarity to me on what people were really looking for: Honesty and Integrity. We are sick of the schtick! We want realness and purity. It made me feel good to talk about my story, to share the lessons that I learned, and to write about seeing life through different lenses. I found relief and catharsis in sharing; the reality is many who have been put on an unexpected path only want to talk about it with those that are on a similar one. That is why you hear me constantly refer to the WARRIOR "FAMILY." Family is always there for each other. I didn't ask to be a sounding board or inspirer to our community, but that is a responsibility I feel obligated and privileged to have. I welcome it with open arms. We have now been read through paperback and Kindle in over 12 countries, and every day I receive messages form Warriors all over the world. Humbled does not nearly justify my perception of how this makes me feel.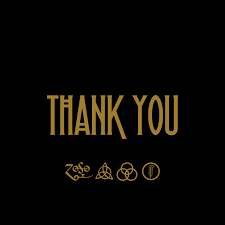 I get asked all the time, Is your book about financial planning? Did you write your book to be inspirational to others? I just wrote it for me. It made me feel better to write my story. To anyone it helps do the right planning, it inspires, it motivates or just connects with, that makes all this even better. The reason I believe this has done so well was there was no business plan, no goal, no anything; I did it to deal with the anxiety and fear that I pushed deep down into my belly and tried to avoid. I was so thankful for all that happened; it was real. There was a depth to my thanks and appreciation of life that hit me today, and when that happens I write. I write for me. Today I wrote for you. The term THANK YOU has a different meaning to me know. So let me make my message clear. THANK YOU for following me, THANK YOU for allowing me to share with you and those that needed to know they are not alone on their journey, THANK YOU for reading my book and sharing it with others, and THANK YOU for being my outlet. Live in the moment, appreciate the now, and THANK YOU for allowing me to be part of your life.