It's a rainy, dreary day in the midst of the Corona-Virus in the Northeast. Our lives have changed, we are adapting to a "New Normal" and we still do not know whether children will be going back to school or playing sports again soon. This too shall pass, but the lessons it teaches us should be something we hold dear to our hearts and never give back. They are ours, we own them.
Two years ago today "Starting at the Finish Line" came out. I remember calling my mother and telling her, "Hey Mom, the book comes out today." Her response verbatim was, "You know no one is going to buy it or read it right?" My reply was, "Oh God No, who cares about me!" She then told me to put three copies in my safe, and when my children were old enough, they would be able to read and digest what really happened when they were so young. I told her I couldn't agree more. I honestly never thought anyone would ever read it. I wrote it for myself; writing became my catharsis. There were no expectations, no sales goals, no business plans. I wrote it because it allowed me to deal with the fear and anxiety that come with cancer; writing became my outlet for those emotions.
I was blown away when it became a best seller; it has been read in over 10 different countries, and started me speaking all over the country to share, connect and inspire others. I never saw any of that coming! Things happen for a reason, and we learn the greatest lessons in life at the deepest and darkest of times! It also shed light on what many are looking for; they are looking to know they are not alone on the path they have been put on; they want to know if others can do it they can; they want to be given honesty and realness, and that is what will truly ignite inspiration. Inspiration is built from belief and trust, and it is clear as day for me now.
I understand things happen for a reason, and as much as I wish I never took on the challenges that I was faced with, they led to some positive perspective and understanding on living in the moment, appreciating the now, and the power of accepting change.
I just wanted to say THANK YOU! THANK YOU for reading my story, THANK YOU for sharing it with others, and THANK YOU for following my journey! Who will thank YOU for inspiring them today by sharing something that hits them in the heart strings? I want to leave you with a something to divert your attention during these difficult and challenging times.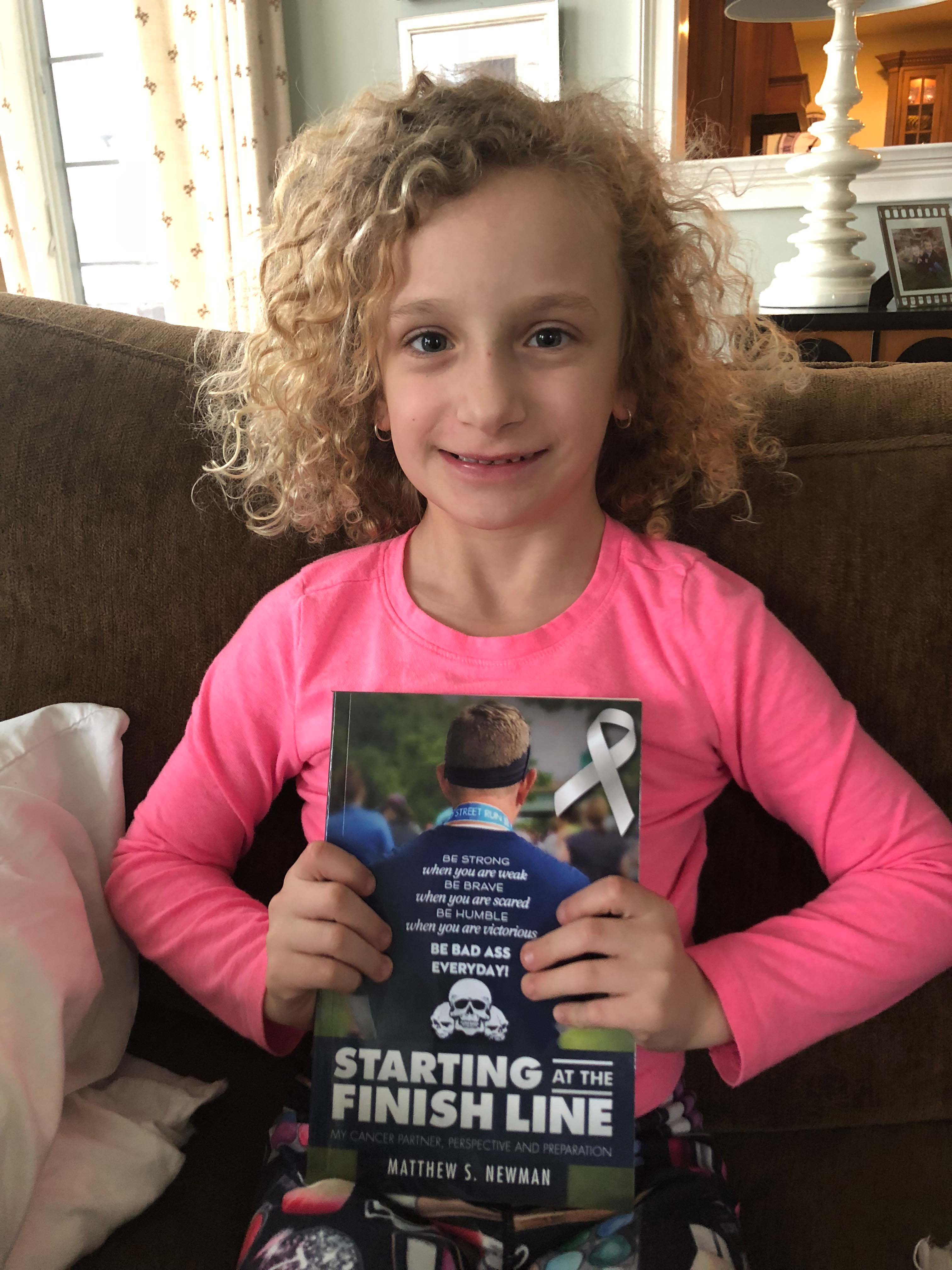 The link below is to the latest TEDx Talk I did. It was done on March 7, 2020, in Suffolk County, Long Island. I was honored and so happy that my mother made the trek with me up to the Van Nostrand Theatre to be part of this amazing event. To watch this 18 minute clip, click below. It is titled, "We Learn the Greatest Lessons In Life at the Deepest and Darkest of Times," and it really shares the Paradox of what I learned through what I went through, and how the book came about. This was my 3rd TEDx Talk, and they never get old!
https://www.youtube.com/watch?v=fkYDYl53lcw
With all the craziness going on, we have received an enormous amounts of messages via email and social media asking for signed books with personal messages to be sent to friends, family, clients and more. If interested in having us do that, please contact Rebecca Newman at beccanewman3@yahoo.com, and we will send on your behalf to inspire and allow you to connect deeply with others by doing something real and special to them. Warriors are often most inspired by stories of others who have been put on a very similar path. You can still order them directly on Amazon, Amazon Kindle, Barnes and Noble, GoodReads, etc.
https://www.amazon.com/Starting-Finish-Line-Perspective-Preparation/dp/1515016749/ref=tmm_pap_swatch_0?_encoding=UTF8&qid=1585427543&sr=8-
Lastly, we hate to ask for reviews on Amazon, but we would be beyond appreciative and grateful if you can add one. It takes about 30 seconds, and it helps on searches, rankings, etc. We are very close to 200 5 star reviews, which would put us in a very special area, so any help would be greatly appreciated.
Again, THANK YOU! THANK YOU for reading my story, THANK YOU for sharing it with others, and THANK YOU for following my journey! I also want to say THANK YOU to my daughter Lola. When I took this picture of her she was 9, and it always reminds me why I wrote the book, why I fight everyday, and how lucky I am to have such a wonderful family that inspires me! We have a ton more podcasts, videos, and really great stuff coming, but this would have never happened if you didn't allow me to share my catharsis with you from the beginning. THANK YOU!!!