On October 10th, I will be going in for my every 4 month MRI/MRA with contrast. I expect the same response I always get. "All is good, see you in 4 months; remember it could probably at some point grow back, as it was a Grade 3 Astrocytoma (Aa3)." They can leave the last part out as far as I'm concerned. As we get closer to that day I will feel the anxiety and pressure as I always do. I will start to experience nerves, I will get antsy; I know I will get good news, but emotions that I prepare for will show up, and ones I haven't dealt with before may show up. There is a lot I can control; there is much that I cannot. Writing became my catharsis, my outlet to deal with the dark and negative realities that I push down into my stomach to to avoid as much as possible. When it comes to MRI time, they play by there rules; not mine. Writing became my way of handling these inner demons to cope with the stress of nervousness until I was provided the results I was praying for, that all is good see you in 4 months.
I get asked all the time why don't you send out more emails, blogs, and messages like you used to? Reality is, I never planned on writing an email. I never sat down with a pen and decided to write an update. Something would have to trigger the deep rooted fear inside my stomach that needed an outlet to get out. My way of handling was this ended up becoming writing. Something had to trigger my need to write so I can release this built up stress and angst. I never wanted to write; it became my way of finding relief; it was mine, I owned it. Once I sent these messages out, I never looked at them again. It was done; I felt relieved; there was no need to go back and revisit. As this continued, I had about 20,000 people that I was sending these messages to. People are attracted to realness and purity, and every family has had some relationship of some type with cancer. I never really thought too much about it, I just thought if I could help by sharing my messages, it was an obligation I had to do. It was an experience from my journey with cancer that was mine. The responses I was getting were heart wrenching, inspirational, and thankful. I never expected any of this, and I started to see the attraction Cancer WARRIORS and FAMILIES of WARRIORS were having who looked for inspiration and hope. That wasn't what I was trying to do; I was using writing as a catharsis, as my own personal outlet and the effect it had on others was humbling and surreal. It made me change my perspective on irony; I started to digest and understand that all this was happening for a reason.
I started to go into cancer support groups, and see if there were more WARRIORS I could help, inspire, and motivate by letting them know they are not alone; attitude must remain positive to beat the beast, and I wanted to remind them of that. Seeing WARRIORS with little support, no financial planning, and no help, made me see why this was all happening. Many needed a voice, and I welcomed doing it. Many just wanted to share with those that have been on a similar journey; many were reaching out the same way I was, to just help and support. I was watching heroes help victims, and only because we are all a kindred family. All in these communities had different issues, views and perspective; yet all were on a journey together in some similar fashion. Supporting and helping the cancer community was not an option, it was my way of helping others. All this led to me writing my book, "Starting at the Finish Line." It was again a release for me to write my memoir, share my journey, and do it in the form of a book instead of an email. I thought some friends and families would buy it at most. I'm a nobody, who cares what I have to say; there are memoirs all over the place. My mother told me if I put three copies in my safe, and when my kids are old enough to understand life more, they can read them. That seemed worth it to me; sharing reality with them. I never expected this to go the way it has gone.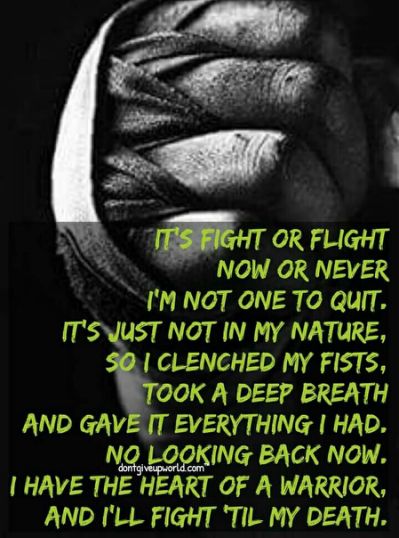 Our first week out, under new releases in Health and Cancer we were #1 on Amazon. I was blown away. Weeks later I did a 20-minute interview on 98.7 ESPN NY with Larry Hardesty on the Sunday Morning Show. Things seemed headed in a direction that were unchartered waters for me. A few weeks later I was written up in multiple periodicals, and started to do book signings at libraries and book stores. I assumed no one would come to these, but the opposite happened. I would start speaking at these events, and WARRIORS, and Families of WARRIORS would come and thank me for sharing, letting me know I inspired and motivated them. It was peculiar; I did this for me; it was my catharsis. This was unexpected, and it started to change my calling.
I started speaking around the country on my book, my perspective change, and my appreciation of the moment. I then did a Ted Talk, started to speak to High Schools and Colleges, and I started to travel more than I ever have. Speaking on my book to groups didn't feel like work, it felt like necessity for myself, and for others. Meeting families who have been through Hell worse then me, ended up inspiring me. I was the one supposed to be doing that, but the gift I received was I was the one who was hearing stories of LEGENDARY WARRIORS and their own journey. This was all happening for a reason bigger then I ever could have digested.
The reason I haven't written as many emails and messages on my perspective, my appreciation of the now, and my condition updates, is I speak on them all the time now; that speaking has become a new catharsis for me as well. Sharing my story, providing optimism, and the need the correlation of Wealth and Health have become another way to cleanse my soul of the darkness that tends to show up. What I never expected was the reactions of the audiences, and the reactions of the book. Cancer is like buying a car; when you leave the lot, you see it everywhere. Truth is, it was always there you just never noticed it. Cancer is everywhere, and affects everyone in some manner or another.
I never expected amazing people to share my journey with others going through this awful disease, and to provide to friends and family who need to know they are not alone in their fight. I never expected this; I didn't write it for that. I wrote it for me, but to see what it is doing has been an achievement I have never been prouder of. There is no monetary value to helping and inspiring those who need it the most. We remember the things that touch our lives the most, things that are different, unique and real. I now believe all this happened for a reason, I did not used to think that way.
Over the last two weeks I had a friend at 52 get diagnosed with grade 4 Glioblastoma (Brain Cancer), my uncle passed at 86 of cancer, and a distant friend had his 4-year-old diagnosed with cancer. This was my catharsis today, thank you for allowing me to share my thoughts, my story and my perspective. Life I fragile; live in the moment; appreciate the now; and share stories of realness and purity to truly become and extended member of the family.