Starting at the Finish Line is the autobiography of Matthew S. Newman, a financial services wholesaler and father to three small children, who was diagnosed with grade three astrocytoma (brain cancer) at 39 years old. Matthew's memoir chronicles the journey that he and his entire family took together which got him to a place of clarity, understanding and appreciation. The book's underlying message of why it's important to get your financial planning in order is both inspirational and actionable.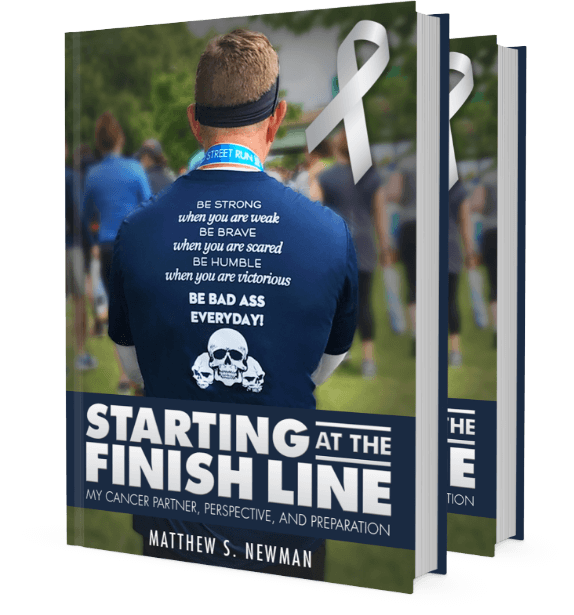 Reading Matthew's book gave me a phenomenal positive attitude. I have a connection on so many levels, including my own personal cancer battle that I have to face. Matt's story helped me, and I highly recommend reading and learning from his experience."
Shawn Babendure, Brain Cancer Patient

Matt's fight hits me right in the gut. Cancer has taken people I love too. What struck me the most in Matt's story was seeing his admiration for his wife, Rebecca, & the inspiration he drew from his father-in-law and cancer partner, Larry. His new-found ability to lean on the ones he loves."
Phil K.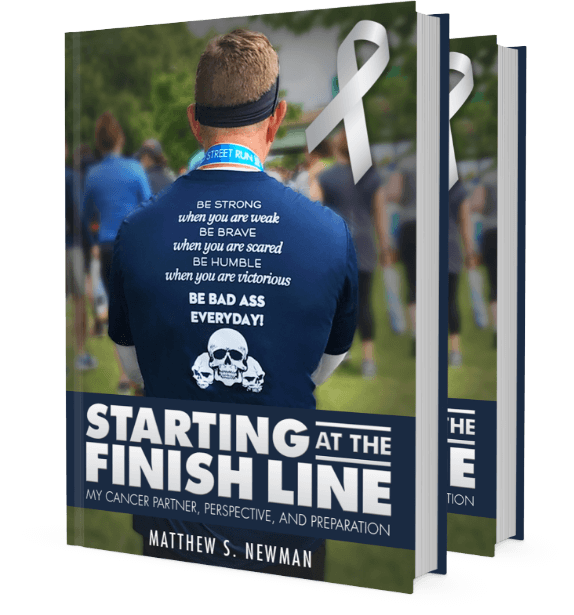 I read this book in approximately 5 hours. Reading the book touched me so much. Although I never met Matt Newman, after reading the book I feel as if I know him. Although Matt had to go through the worst possible pain and suffering He refused to give up Matt explained how he refused to let CANCER win. He also had a father-in-law named Larry that had a different form of cancer he and Larry were always helping one another."
Whitney H.

It took me a couple of hours to read Matt's book because, even though I know Matt's story, I couldn't wait to get to the next page. I can hear Matt's enthusiasm, his fear, his will, and his personal commitment to fight and grow through what some may look at as insurmountable odds. But most importantly I can hear, see, and feel Matt's love. This is a great real, live story that needs to be shared."
Amazon Customer